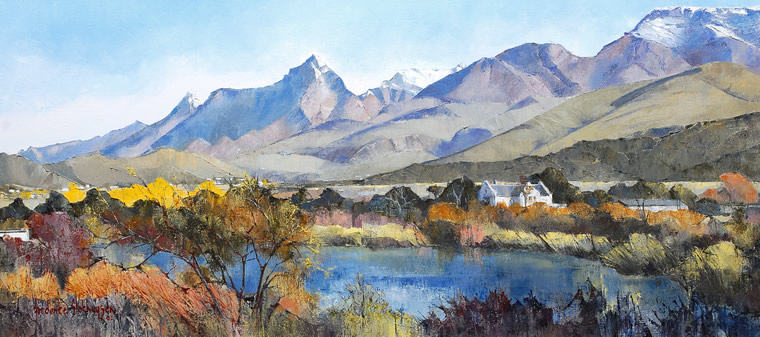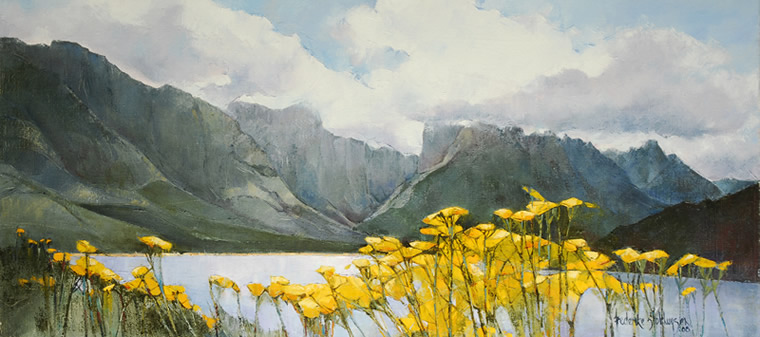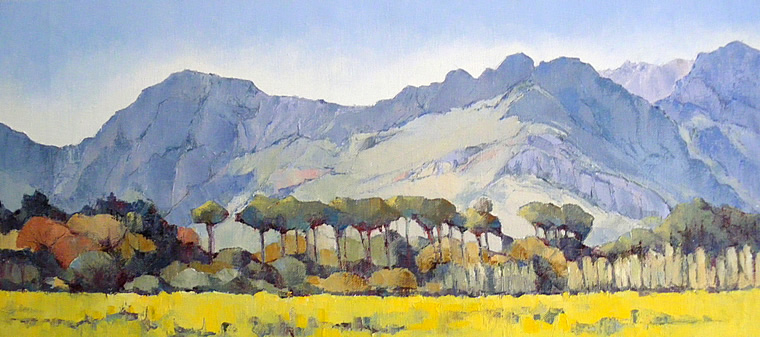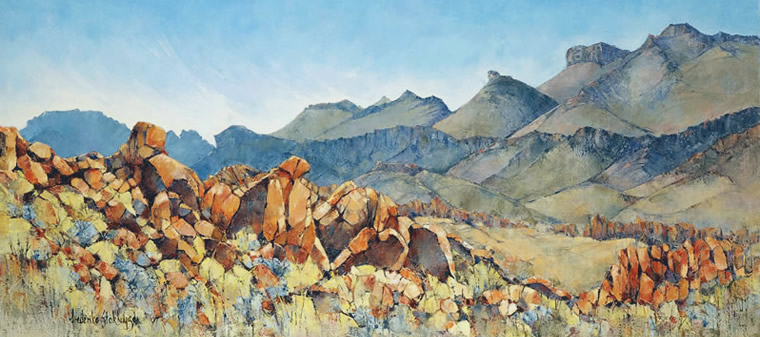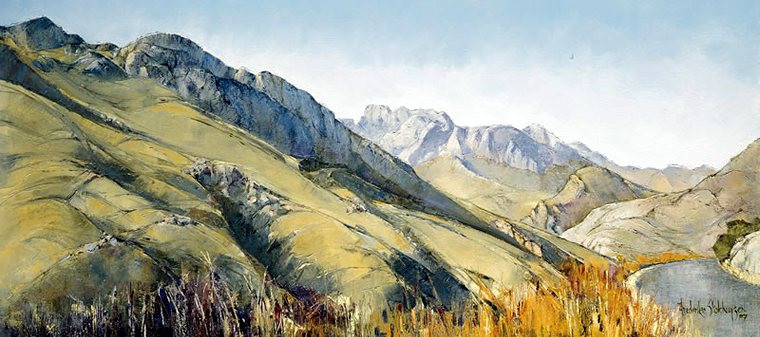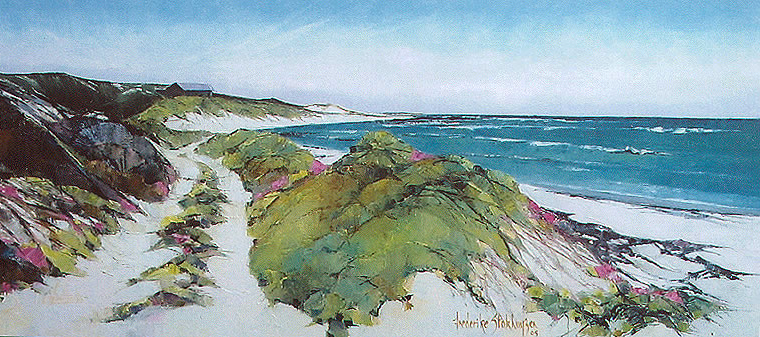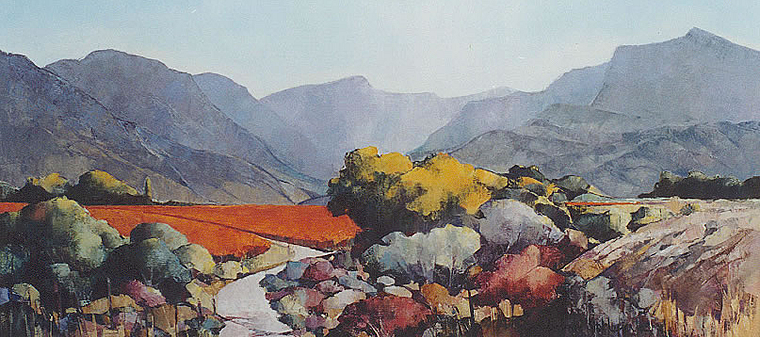 To View Frederike's AVAILABLE ARTWORK FOR SALE click here.
Follow Frederike Stokhuyzen
HOME
South African flowerscapes, landscapes, mountains, rockscapes, treescapes, vineyards as well as wildlife are the embracing theme of Frederike Stokhuyzen's work. Painting only what she feels deeply about, the sheer beauty of nature is captured in her paintings with honesty and originality. Watercolours or pen and wash are executed on the spot in the course of her travels, while the oils are painted exclusively with a palette knife in her studio, a technique that gives her work a dramatic and unique quality.
TECHNIQUE
Frederike Stokhuyzen travels extensively to gather material for her paintings - her interest focuses on all of nature on a grand scale or close-up. Out in the field, Frederike paints in water colour or pen & wash, composing studies so that she captures the light, colour and feel of the environment that she is in.
"It is very important for me to portray the scene as it is. From these "sketches" I will develop and compose an oil painting focusing on that which caught my interest initially which usually is the natural design flowing through the scene. For example, the natural composition of positive and negative shapes found in a landscape, rockscape, treescape and wildlife in the South African bushveld."
Frederike Stokhuyzen paints all her canvasses exclusively with a palette knife (painting knife) using only the best quality oil paints.
ARTIST'S BOOK
Frederike Stokhuyzen - Born to be an Artist is a book that will delight those who appreciate fine works of art.
This exquisite publication features a wide selection of Frederike Stokhuyzen's paintings over the past 50 years.
To order your copy, please email John White.