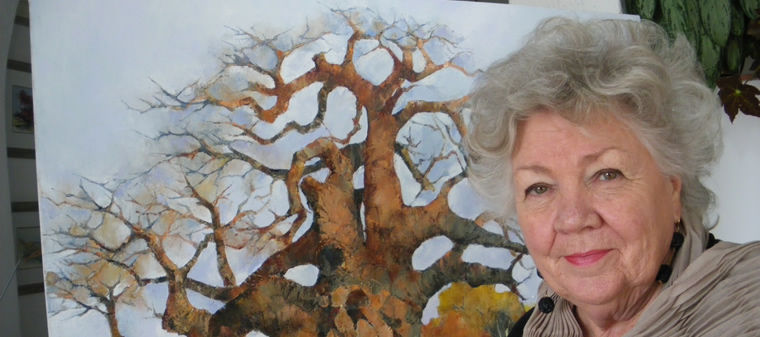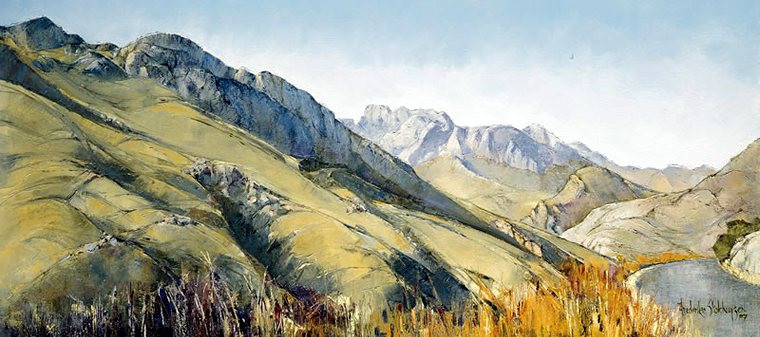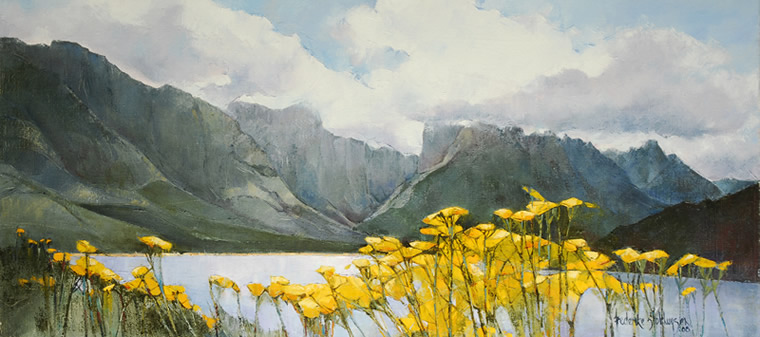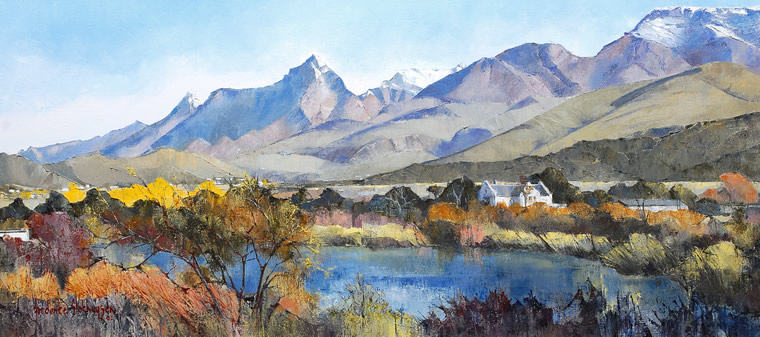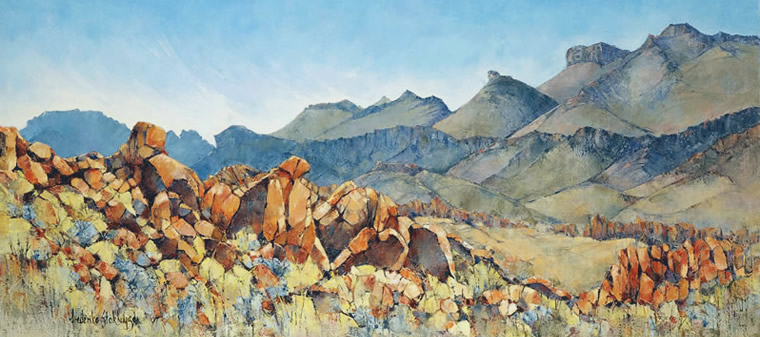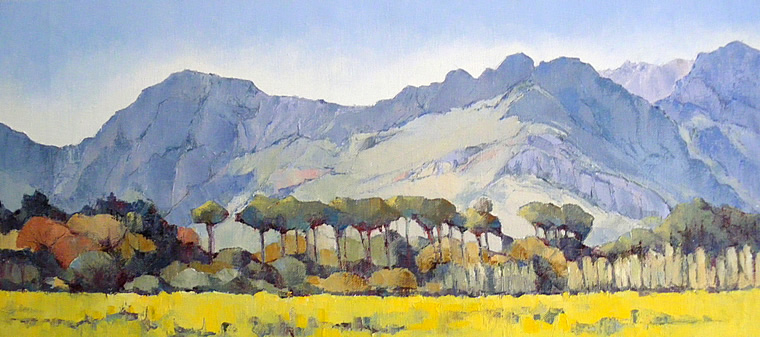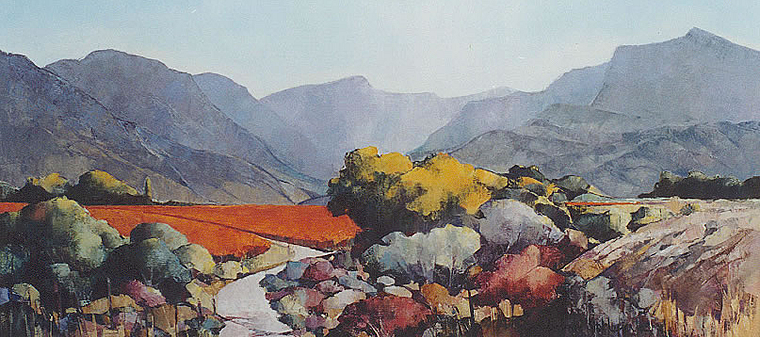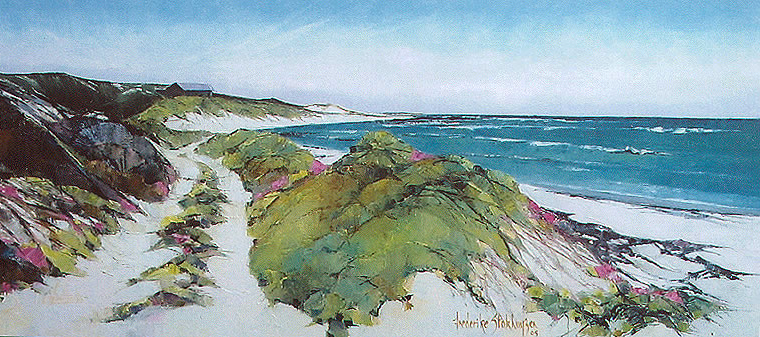 ABOUT
Well-travelled Frederike was born to Dutch parents in Johannesburg in 1938 and earned her degree in fine art at Rhodes University and thereafter obtained a teaching diploma. She travelled to London, spending a year at the Central School of Arts and Crafts where she specialized in the design of stained glass windows before she returned to Cape Town and taught briefly at Herzlia before her marriage to John White.
At Herzlia she concentrated on getting her students through their syllabus quickly so that she could get them out of the classroom in favour of the practical exercise of plain air painting. John's belief in her talent and his encouragement made it possible for her to embrace motherhood and continue working as an artist after their marriage. She has three daughters, born and raised while she continued developing her art and influencing an appreciation for the visual arts within the intimacy of her home.
Telling me that "it's very difficult to paint Table Mountain without being kitsch" she showed me a painting of a refreshingly different angle to Cape Town's unique landmark that is a fluent visual symphony in colour, effect and captured scale. The perspective could be unique and this is what distinguishes Frederike's thorough mastery of her medium. For her, there are never enough hours in a day and she quips that as long as her hand works and her eyes are okay she will continue to share her joy and love for the beauty of this country through her art.
Veteran of more than 40 solo exhibitions in South Africa and Europe she has participated in prestigious group shows which include the Royal Institute of Oil Painters, the Royal Institute of British Artists, the winter salon of the Royal Institute, the Society of Graphic Artists (London), the Paris Salon, the Society of Wildlife Artists (London) in addition to commissions for corporate clients both locally and abroad.
The Camps Bay Studio is neat and uncluttered with examples of her preliminary pen and watercolour studies and finished oil paintings. The paint chariot is poised beside the easel for the quick launch of line and tones that will soon convey recorded landscapes beyond the usual gallery visitors to include those limited by physical disability or economic constraints.